Smooth and simple driving pleasure with convenient controls

Light and easy steering aids easy turning and parking solutions

Low price combined with a lifetime of fuel efficiency and comfort

Brilliant economy on the roads - save more cash on filling up

A choice of four-wheel drive to match your driving style

Incredible Italian design for unbeatable street appeal
Panda Latest Offers
fiat panda
Featuring a playful personality that's difficult for any car manufacturer to match, the Fiat Panda offers unbeatable style mixed with genuine comfort, practicality, and a smoothly responsive drive. Fiat suggests that the Panda is all about substantial design, demonstrated by it's bold, yet soft lines and vast exterior details. The cabin continues the pattern of fashion and performance, with an easy-use dashboard and plenty of space for passengers, as well as countless storage compartments alongside a versatile system for seating. All of the Panda's features work together to offer safety, complete peace of mind, and a truly enjoyable experience on the road that still manages to cut your fuel consumption and emissions as far as they will go.
Panda Features
Fun and Flirty Design
The soft, inspiring contours of the Fiat Panda aid it's aerodynamic efficiency and ensures greater comfort and space within the cabin, for a completely comprehensive driving experience, inside and out.
Welcoming Cabin Experience
Benefit from a well-designed space created for comfort and convenience - from utilitarian touches for comfort, to item management and more, the Panda has everything you could possibly want.
Practicality and Convenience
Surprisingly spacious on the inside, yet compact and simple on the outside, the Panda features no fewer than 14 compartments for storage and is perfectly suited for a hectic lifestyle on busy city streets.
Complete Control
Discover absolute functionality with the award-winning turbocharged TwinAir 875cc, 85hp engine. Choose speed with the outstandingly frugal 69hp petrol engine, or ergonomics with the 95hp Multijet II diesel.
Interior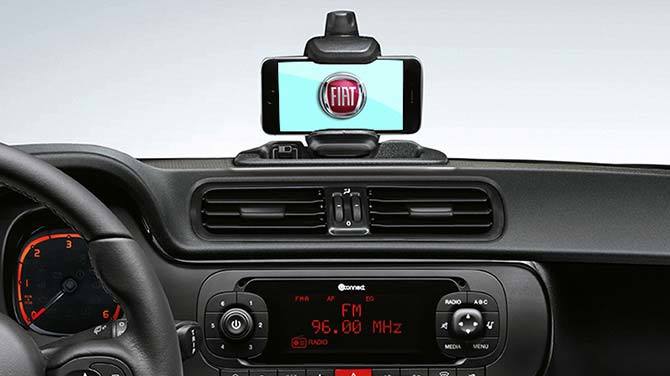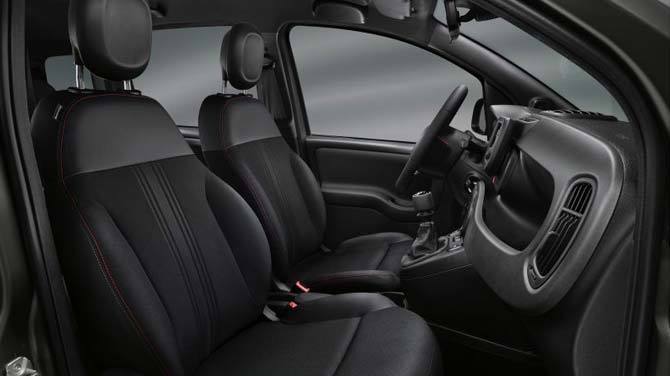 More Features
Complete Visibility
Everyone will see you coming thanks to the raise Panda driving position - offering complete vantage points all the way from the driver's side window to the rear. The wide rear windows also offer additional visibility too!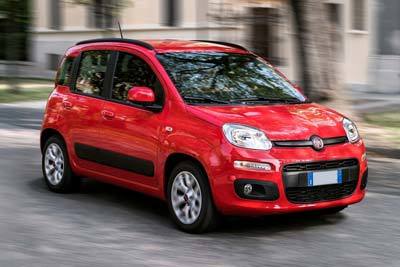 Efficiency and Performance
The fuel-saving innovative Start&Stop technology used by fiat will automatically power down the engine when the car is idling, and restart it as soon as you touch the clutch, for optimized fuel economy all around.
Safety and Security
Equipped with features like Electronic Stability Control, a tyre pressure monitoring system, ABS, and next-generation seatbelts with three-point security, alongside various airbag systems, you can ensure safety in the Panda.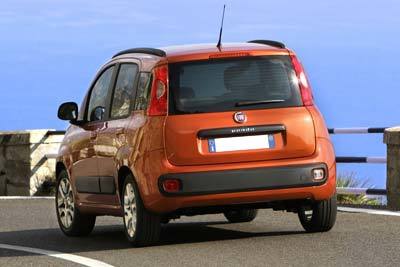 Modern Technology
Keep your eyes on the road and your hands on the wheel with TomTom 2Live entertainment and satellite navigation systems. Take phone calls, get information, and play music with nothing more than a couple of taps.
For the trim levels, colours and more detailed info, download or order the Panda brochure
Get a Brochure
Why not take a test drive in the Panda? It is the best way to know if the car is for you.
Book a Test Drive
If you need to know more info about the Panda - Just ask, we are here to help.
Ask a Question
View all of our Panda offers by clicking the link below.
Latest Offers

The Fiat Panda is a characterful city car with lots of practical touches
Auto Express

The 500 puts chic style above all else, whereas the Panda is all about practicality
What Car?

The Fiat Panda is an upbeat city car with a practical interior and an economical range of petrol and diesel engines
Carbuyer
New fiat panda
Call us Today
01934 813700
Contact us